Brown Stew Fish
2 lbs Fish
1 onion diced
Sprig of thyme
1 medium tomato seeded and diced
Escallion thinly sliced
A dash of seafood seasoning
1 peg garlic
1 tsp soy sauce
¼ tsp browning
Salt free vegetable bouillon
Sea salt and black pepper mixed
6 crushed pimento seeds (all spice)
Oil
Clean and wash fish with vinegar and dry properly
mix salt and pepper in a small dish and add to fish on all places where flesh is been exposed.
Add oil to non stick frying pan, add fish only when oil is very hot fry fish lightly but through.
When all pieces of the fish are finished remove most of the oil leaving about 3 tbsp in the sauce pan.
Add the onion, garlic, tomato and seafood seasoning over medium to low flames for about 3 minutes or until tomato gets soft and the onions become translucent.

Then add half a cup of water along with rest of the ingredients including the fish cover and simmer.
Do not use a big frying pan; however you want all the fish to be sitting at the bottom so they can be almost covered by the water.
After a few minutes check on the taste, add salt and black to taste.
If the sauce is a bit sour because of the tomato you may add a little bit of sugar. Simmer until sauce is reduced and you are satisfied with the taste. Always add things sparingly, and then taste…never dump a lot of seasonings or spices all at once it may just spoil a great dish.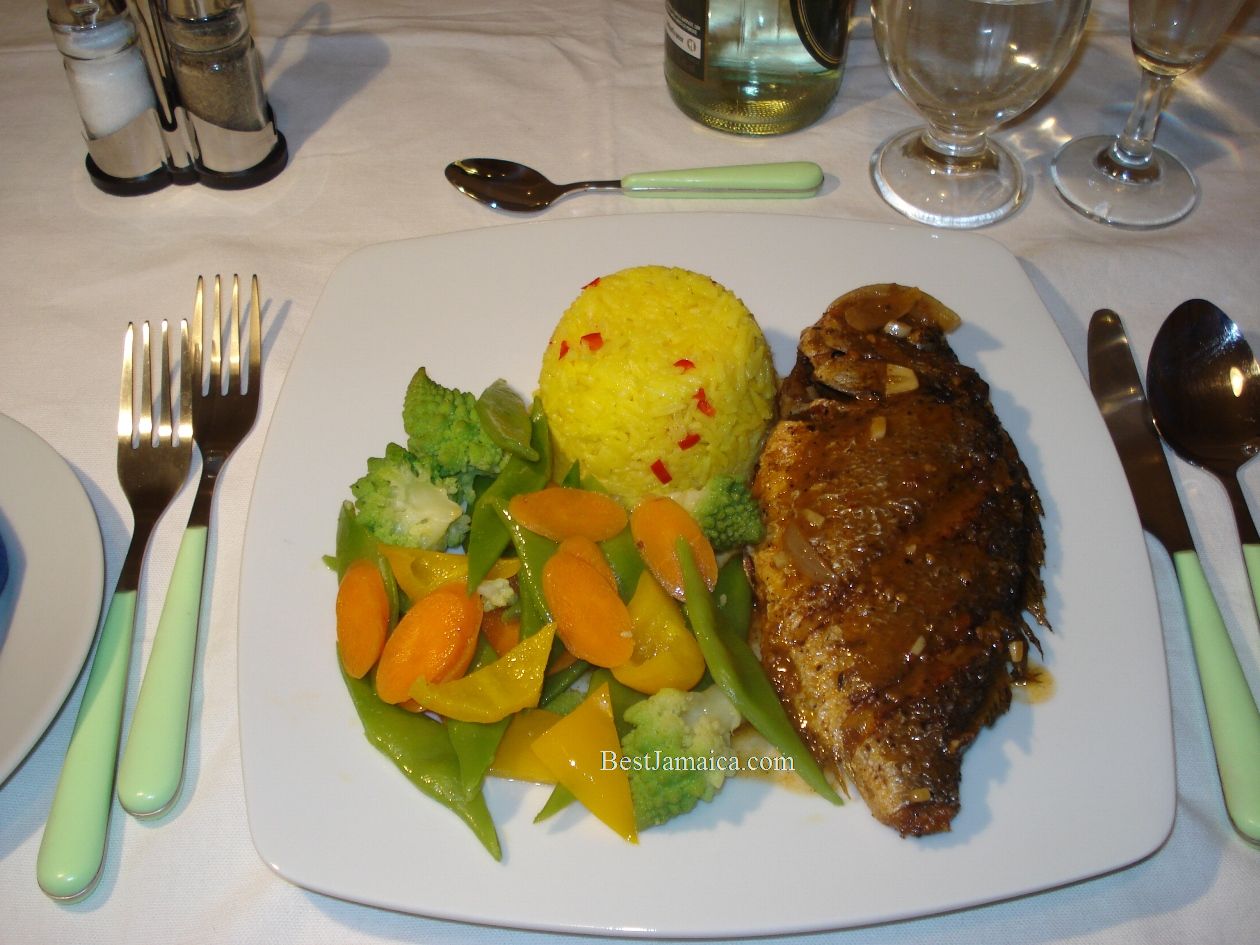 Copyright© BestJamaica 2013 all rights reserved.



We are Best Jamaica... we know " Jamaican Food " Best