Reach Falls is therefore very remarkable, as the many sections keep one interested and in awe of nature and its supreme ways. You can climb, swim or just relax under one of the many cascades and allowing the water to massage you gently with all of its natural and soothing properties.

Port Antonio and Portland in general is richly blessed with bio-diversity and Reach falls is a prime example. The wild exotic fauna and flora that adorn the surroundings is surreal. Evidently, Reach Falls has been the setting for many movies including Tom Cruises movie "Cocktail". If you would like to visit as superb waterfalls while in Jamaica but do not want a crowded attraction then Reach Falls would be your ideal choice.

Reach falls is east of
Port Antonio
, near to Manchioneal, it's also Jamaica's finest water cascade. Nestled in the hills of Portland, the easternmost parish, Reach falls is another reason why so many visitors keep returning to Jamaica. Reach Falls is unspoiled in every aspect. The water source originates less than a mile further up in the Blue and John Crow Mountains. The water touches nothing synthetic before unleashing its full glory at the Reach Falls.
While Reach falls is not as famous as
Dunn's River falls
it is surely more spectacular. The milieu of natural rain forest gives Reach Falls the peace and tranquility that anyone would enjoy. The mature trees give the area a magical and fantasy appeal, which would appeal to any nature lover.
Reach Falls is impressive because of the cascades that tumble over limestones, also the small caves hidden by water curtains through which any visitor can explore, one such cave has an exit which will come out right above the main waterfall and is very fun, easy and liberating to attempt. Additional to this cave are other pools which have different shades of blue and green, crystal waters, where one can swim safely. The pools are diverse in that some are calm and still, while other have rushing clear waters similar to a bubbling hot tub.
One particularly long pool at Reach Falls can be seen as inspiration to many contemporary landscapers and architects due to its magnificence and beauty. Further from the main cascade at Reach Falls, are underwater caverns (one is called the Mandingo tunnel) and which can be entered from the top of limestone rock and traversed through into a natural swimming pool. The activity can be compared to none other offered at falls and natural parks globally and the guides are particularly helpful in aiding visitors to complete this feat.

Reach Falls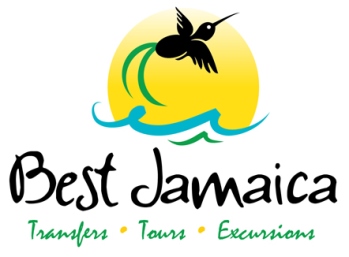 Copyright© BestJamaica 2014 all rights reserved.