The Jamaican pimento is one of those things that is synonymous the island. Sadly there a few Jamaicans who decided to become a follower and it all-spice instead of pimento don't ask me why. The name All-Spice was coined by the English who was of the notion that this spice has a hint of every major spice.
The tree was first sighted by Christopher Columbus in Jamaican on one of his voyage. The scientific name for this tree is Pimenta Dioica which explains perfectly why we would called it pimento. For maximum flavor, the berries are harvested when they are still green and placed in the sun to dry.
The Jamaican pimento featured greatly in Jerk and BBQ sauces notwithstanding the cooking method. Using the green wood from the pimento tree while jerking gives the finish product a flavor that will tantalized any pallet. The smoky aroma which is normally infused into the meat cannot be bought in a bottle.
This is one of the better spices known around the world. It shows up in marinating sauces, cakes, puddings and pies. It is ever present in the Jamaican cuisine ranging from
curry
to stew,
Jerks
to soups and BBQ to grill. Life would not be the same without the Jamaican pimento.
Jamaican Pimento
We are Best Jamaica we know Jamaica BEST.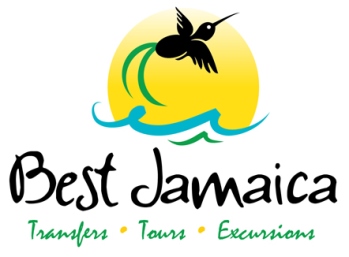 Travel with the best for less. Best Jamaica the best tour company in Jamaica offers uncompromised
Montego Bay airport transfers.
We are fully immersed into Jamaica's culture touching almost everything that this beautiful island has to offer. Customizing tours to suite your interest at great rates is what we do best.

Copyright© BestJamaica 2014 all rights reserved.