The Jamaica passion fruit is a perennial plant which thrives well in the tropics such as Central and South America, the Caribbean, Africa, Australia and Asia. The passion fruit is round and normally the size of a medium tomato. Although there are hundreds of different types of Jamaican passion fruit they basically fall under two kinds, which are the purple or the yellow species.
Jamaican passion fruit is loaded with vitamin A, potassium and fiber. Although passion fruit is known worldwide for its juice it is also considered to be a super-fruit because some parts of the plant are also use for medicinal purposes. The leaves, flowers, stems and the passion fruits are all use for the benefit of mankind.
The Jamaican passion fruit makes a wonderful refreshing drink with its distinctive aromatic flavor. It also goes well in other fruit drinks lending its superior flavor. It is quite prevalent in many countries to see passion fruit jellies, mustards, butters, syrups, dressings and teriyaki sauce as well as skin care and aromatherapy products.
Jamaican Passion Fruit
We are Best Jamaica we know Jamaica BEST.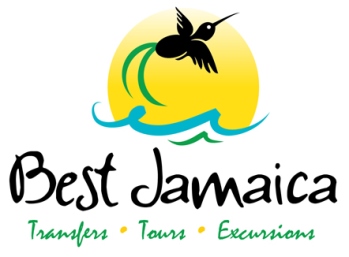 Travel with the best for less. Best Jamaica the best tour company in Jamaica offers uncompromised
Montego Bay airport transfers.
We are fully immersed into Jamaica's culture touching almost everything that this beautiful island has to offer. Customizing tours to suite your interest at great rates is what we do best.

Copyright© BestJamaica 2014 all rights reserved.