The Jamaican otaheiti Apple or maple apple is indigenous to the Pacific Islands. This is also reflected in its name as it is believe that the first tree was first seen in Tahiti. The tree thrives well in sub-tropical temperatures; hence these fruits are very popular in Jamaica. The seeds are quite easy to grow and this underscore how the why these trees are ubiquitous throughout Jamaica.
This fast growing tree is very susceptible to high winds making them mercifully hapless against strong hurricane winds. In Jamaica Otaheite apple is known as coco plum or some Ethiopia apple. Coco plum maybe because of its colour and shape and Ethiopia a corruption of Otaheite Apple.
Jamaican Otaheiti Apple
The Otaheite apple can be enjoyed in many ways. In Jamaica is mostly eaten raw freshly picked from the trees. However, it can be used to make Jellies, pickles or even into wine. These trees can get to real massive while producing on almost every available space. The Jamaican otaheite apple is not frugal it produces in abundance and also the fruits are quite easy to pick from the tree.
We are Best Jamaica we know Jamaica BEST.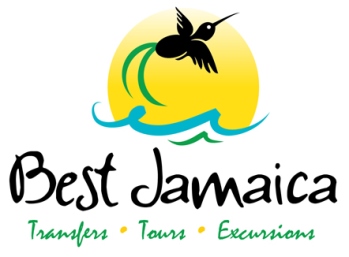 Travel with the best for less. Best Jamaica the best tour company in Jamaica offers uncompromised
Montego Bay airport transfers.
We are fully immersed into Jamaica's culture touching almost everything that this beautiful island has to offer. Customizing tours to suite your interest at great rates is what we do best.

Copyright© BestJamaica 2014 all rights reserved.