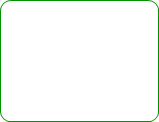 A very important thing to remember is that a dish is as good as the chef. It doesn't matter how famous and good the cuisine is, the preparation makes all the difference.

Most times the foods that are appealing to us are the types that we are use to. There are some cuisines that are readily accepted by strangers while others could take quite a while. Our taste buds seem to more readily accept dishes that which the food preparation techniques are close to what we are familiar with.
The
Jamaican cuisine
is good enough to claim international fame and it is absolutely clear to that it is achievable. We are very good in the meat, fish and poultry department, but I think that more ingenuity must be place on the carbohydrates. Our staples such as yam, green banana, plantain, dasheen, coco etc are versatile starches, and are quite malleable if the chefs and cooks apply more creativity.
Without any bias, I can categorically state that some internationally famous cuisines are a bit over-rated. Within the cuisines there are a few exceptionally good dishes and the rest are mediocre. I judged this on many dishes that I have had in what is generally accepted as top cuisines and it had left me to desire better.
One of the most under estimated tourist attraction in Jamaica is its cuisine. Although it is not as famous as many others such as Italian, French and Japanese it has its own little niche. I cannot recall hearing any visitor complaining about the Jamaican cuisine. In fact more and more people are becoming big fans of Jamaican foods.


Jamaican Dishes

Copyrightę BestJamaica 2013 all rights reserved.



We are Best Jamaica... we know " Jamaica Food " Best