The Jamaican jackfruit is the largest tree borne fruit in the world. Originated in South Asia the jackfruit can reach a size of 36kg or (80lbs) and that is a whole lot of fruit. Although somewhat different from most of fruits the jackfruit is quite popular around the world.
This massive fruit adapts well to the tropical climate. It is grown in Hawaii, Brazil, Caribbean, Australia, Indonesia, Bangladesh and Asia of course. There are quite a few different species of Jamaican jackfruit with some more starchy than others. In fact in some countries the jackfruit is use as a substitute for rice. The tree is even call "rice tree" by folks of rural Sri Lanka. A close observation of the jackfruit tree will revealed that the is closely related to the breadfruit.
The skin is thick and spiky when fully ripe it carries a sweet delicate unforgettable aroma. Inside of the ripen jackfruit are sweet yellow flesh wrap around the seeds. These seeds are sometimes enjoyed cooked in Jamaica as a side dish. This is not a juicy fruit it is not similar to other fruits and so it is said that one must acquire a liking for it. However, with such a delicate sweet flavor the Jamaican jackfruit is easily likeable.

Jamaican Jackfruit
We are Best Jamaica we know Jamaica BEST.

Copyright© BestJamaica 2014 all rights reserved.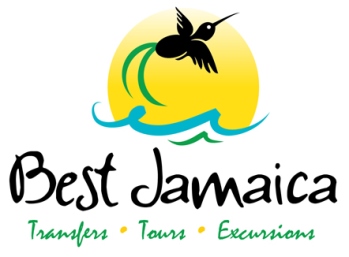 Travel with the best for less. Best Jamaica the best tour company in Jamaica offers uncompromised
Montego Bay airport transfers
. We are fully immersed into Jamaica's culture touching almost everything that this beautiful island has to offer. Customizing tours to suite your interest at great rates is what we do best.