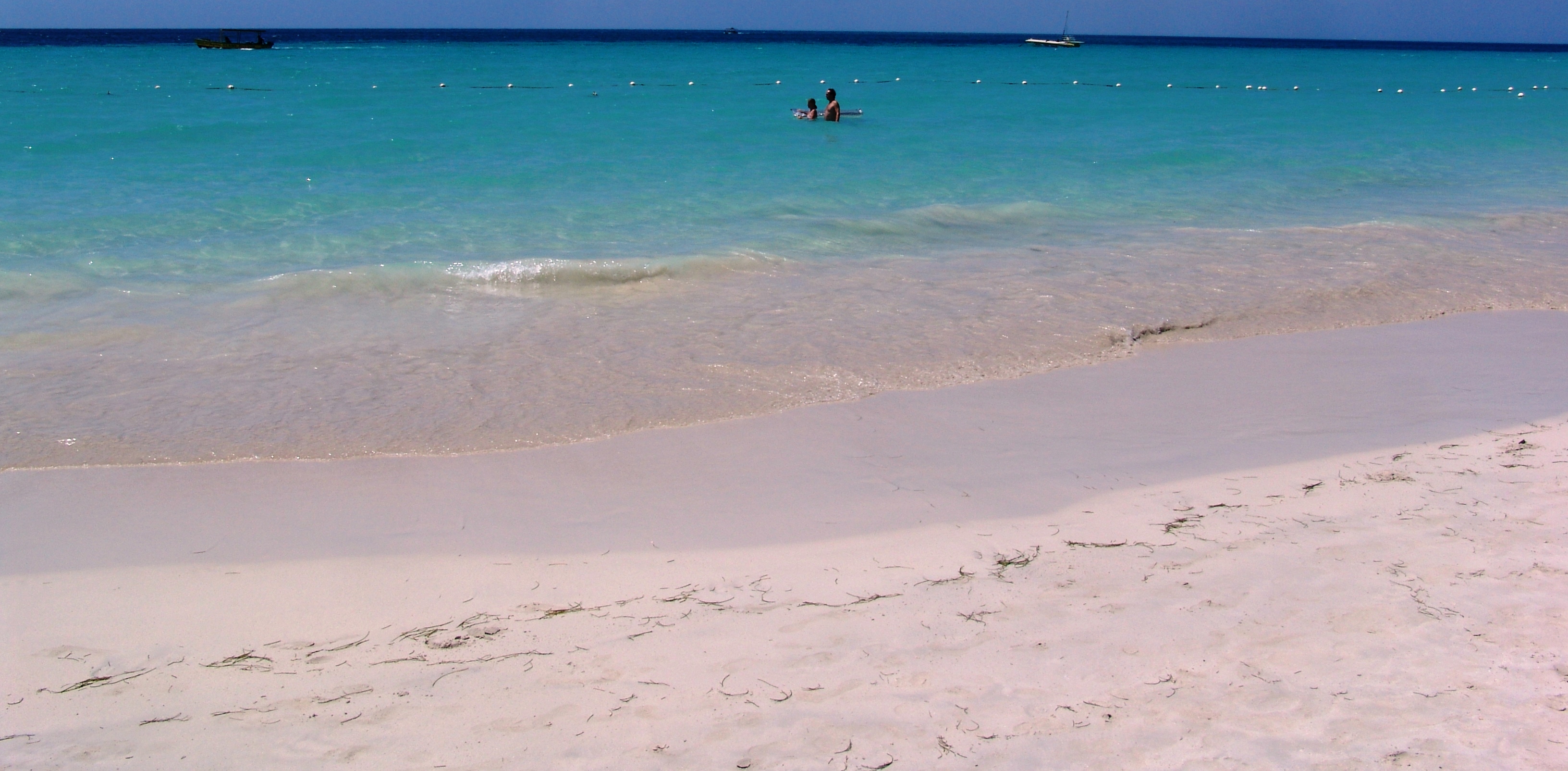 This beautiful falls is something to be discovered by you, creating your own memories. The shallow pools are suitable for guided children, while adults can pause and enjoy the experience of a natural water massage, feeling the comforting effects of the water cascade and caress your body.
The Dunnís River Waterfalls extend over six hundred (600) feet, where several pools are formed between the cascading falls. One of the favorite activities at the Dunnís River is climbing up the falls. Climbing the Dunnís River Falls is relatively easy. However, most times this is performed with the help of a tour guide forming a human chain leading. However, if you are not the adventurous type, then you can walk alongside the Dunnís River Waterfalls all the way to the top, were you can still enjoy the falls and take in beauty of the tropical vegetation.
Dunnís River Falls is one of the few places on earth, where falls meets the (Caribbean) sea, creating a combination of beach and falls. When Ursula Andress in 1962, famously walked out of the sea at Dunnís River in 007 DR. NO, the stage was set for the bikini clad Spyís sidekick. The moment continues to be replicated by visitors to Dunnís River Falls and Beach to this day.