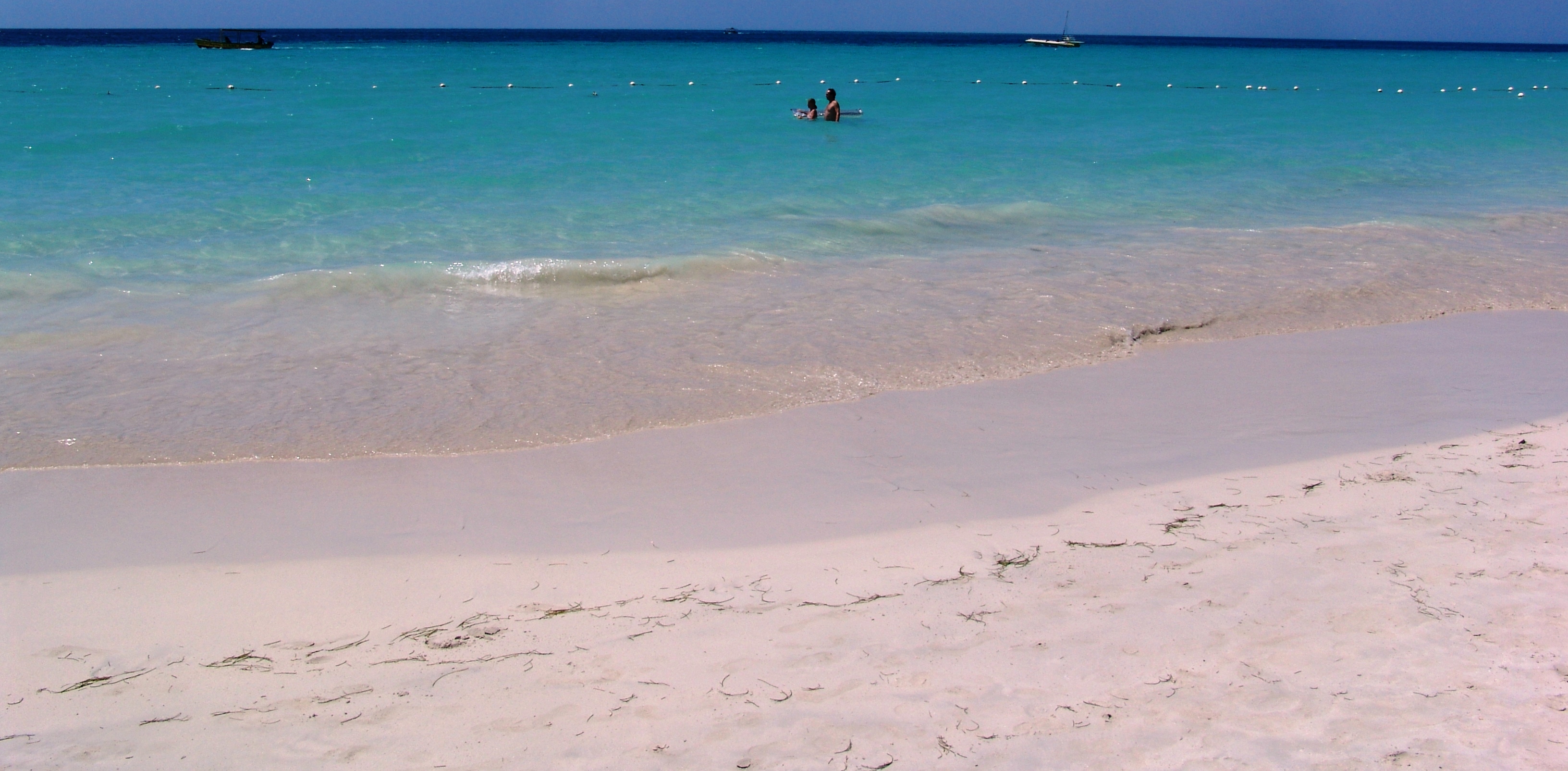 The tender sounds of waves caressing the shoreline lovingly is just one hallmark of the Doctors Cave Beach in Montego Bay. The clean, blue and clear therapeutic water awaits anyone who desires to be relieved of body impurities and longing for a sense of wellness. The Doctor's Cave beach is certainly one of Jamaica's best and most famous beaches which was incidentally Montego Bay's first tourist attraction.
There are many things that constitute a good beach which is also relative to individual beach lover. Some people love riding waves while others are quite ok to just bask in the golden sunshine drench in vitamin D from the sun. Others love the sight and feel of fine granite sand which glisten under the radiant sunshine that seems like pounded diamonds mixed with perfectly white flour. Some just love to watch the waves rushing to the shoreline and then receding which seems to be a continuous cat and mouse game.
Jamaica is fortunate to have a beach with such history and quality as Doctor's Cave. Complete in every way and second to none this beach is the quintessence of modern amenities working in coalesce with nature for the benefit of all concerns. The combination of beach bar and grill, beautiful tropical trees dotted the white glassy sand while its inviting calm therapeutic water beckons your partaking. The next time you are in or around the Montego Bay area make this lovely beach on your to do list.